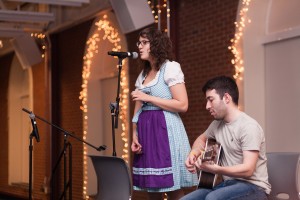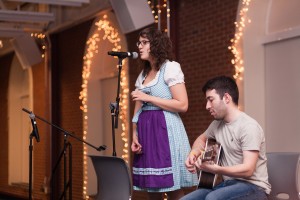 Students from exchange universities contribute to the college community's understanding of other cultures and countries through their studies and involvement on campus. Their presence and contribution at TCNJ are an important part of building a multicultural community and develop an academic environment with diverse perspectives. Exchange students return home with long-standing friendships, world-wide experience and academic growth. Click the arrows below to see more information about the application process and course selection!
J-1 International Exchange Student Application
Students who have been selected to study at The College of New Jersey by their home institutions will receive a link to our online J-1 exchange student application sent to the e-mail provided by your institution. To accompany this application you will need the following documents:
Official Transcript from your home institution in English. If you have studied at your current institution for less than a year please also provide transcripts from your previous institution.
Scan of the Biography/Information page of your passport. Your passport must be valid for 6 months after your exchange program is completed.
Proof of financial support. You will need to show you have $9500 USD available to you per semester you will be studying at TCNJ. More details of what documents are acceptable and how to submit them are below.
Spring semester priority deadline: October 15
Fall semester priority deadline: March 15
Academic Year (fall & spring) priority deadline: March 15
Course Registration
Students will be registered for their courses by A. Family Center for Global Engagement. We will register the students based on the availability of the courses they have listed on their online application. Students can see what courses are available for their selected semester by searching under "Class Seach/Browse Catalog": TCNJ Course Catalog. Once your online access has been created you will have access to the semester specific course catalog through PAWS. 
A. Family Center for Global Engagement will need the student's course selections prior to the following course registration periods to accommodate top choices:
Spring semester course registration: First week of November
Fall semester course registration: First week of April
Note:  If we receive the student's information after these course registration periods, we cannot guarantee that the student(s) will be registered for the courses they need.
For other important steps in the arrival process check out our Prepare tab!